This duckboard walk in Belgium is located at the top of our flat country and passes through the beautiful nature reserve of the Hautes Fagnes Nature Park in the Eifel. The starting point of our 3,2km walk is the car park of the Station Scientifique Hautes Fagnes (route de Botrange 137 in 4950 Waimes). This is a loop walk. You can also start from the Mont Rigi or the Baraque Michel. You will have to follow the green rectangle markings with a deer logo (MDY 07). You can count on a short hour's walk to complete the hike.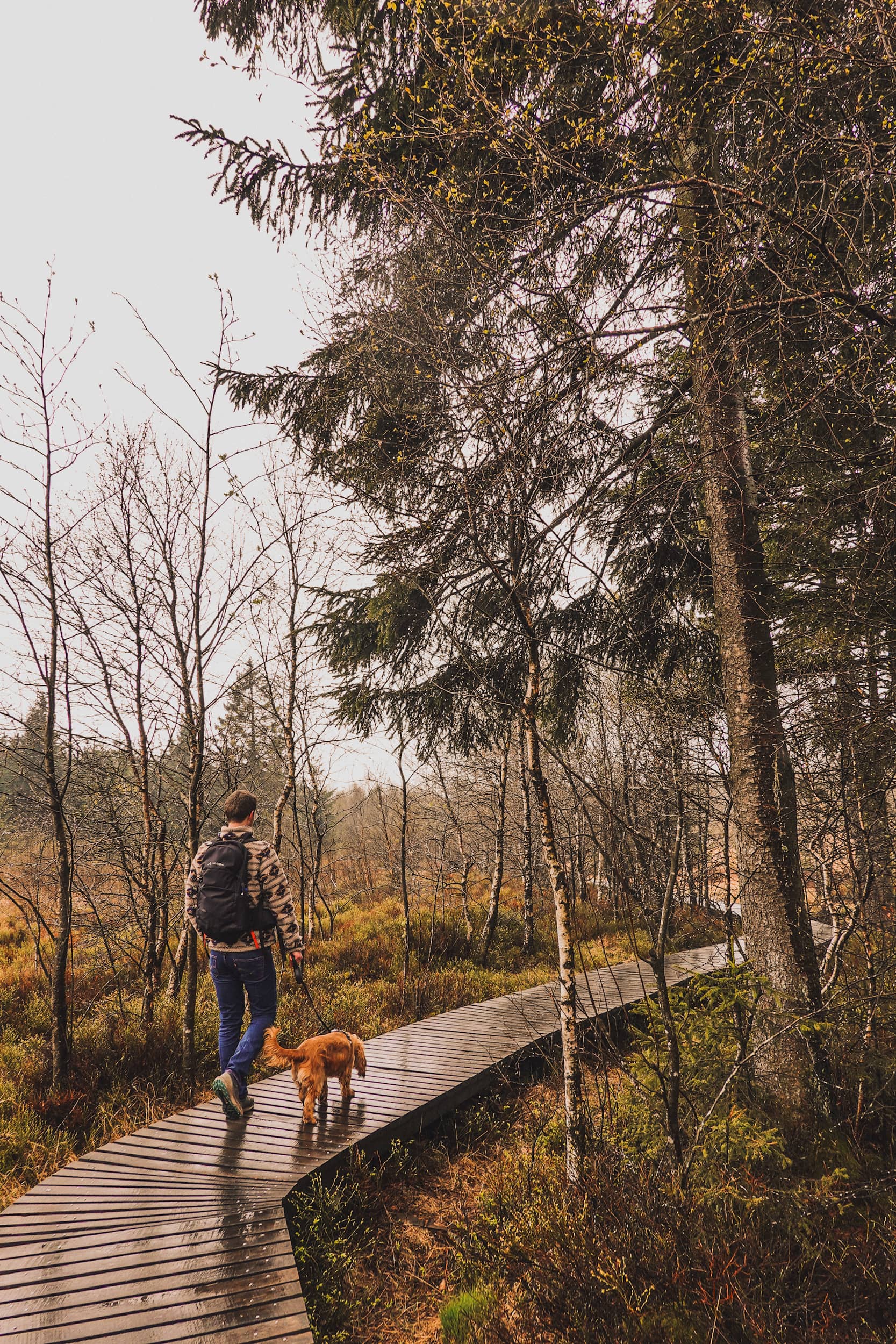 Half of the walk is on duckboards. This is undoubtedly the longest walk on duckboards that we have done in Belgium! The advantage is that the rest of the walk is paved. It is therefore an ideal walk for the whole family and is also accessible to people with reduced mobility! Dogs are allowed as long as they are kept on a lead. Walking on the duckboards was a great challenge for our little Ginny.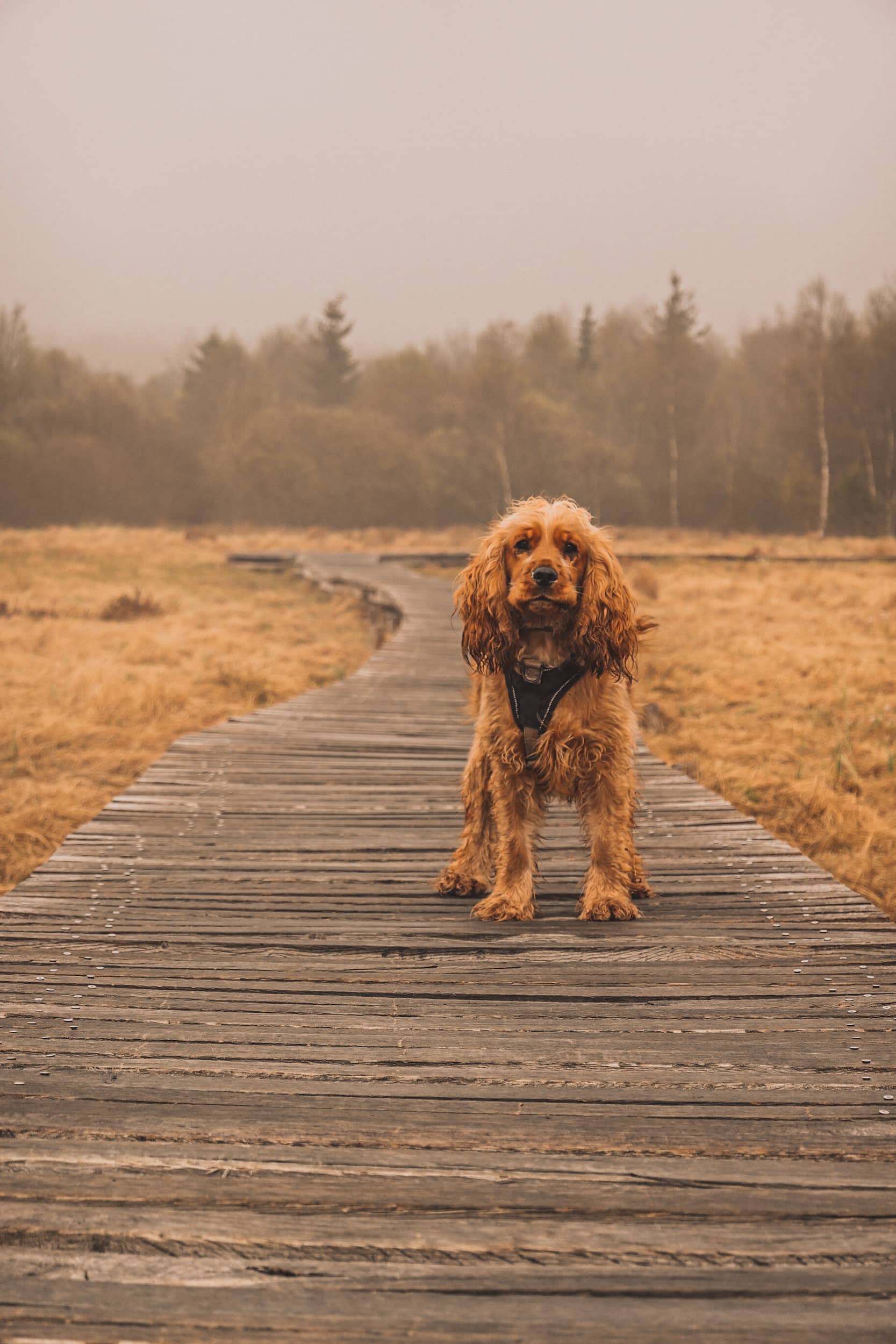 The Fagne de la Poleur is equipped with an educational trail that provides information on the evolution and balance of the main ecosystems of the Fagnes, such as the raised and lowered bogs, the dry moors and the streams. The landscape is magical in all seasons and transported us to another world.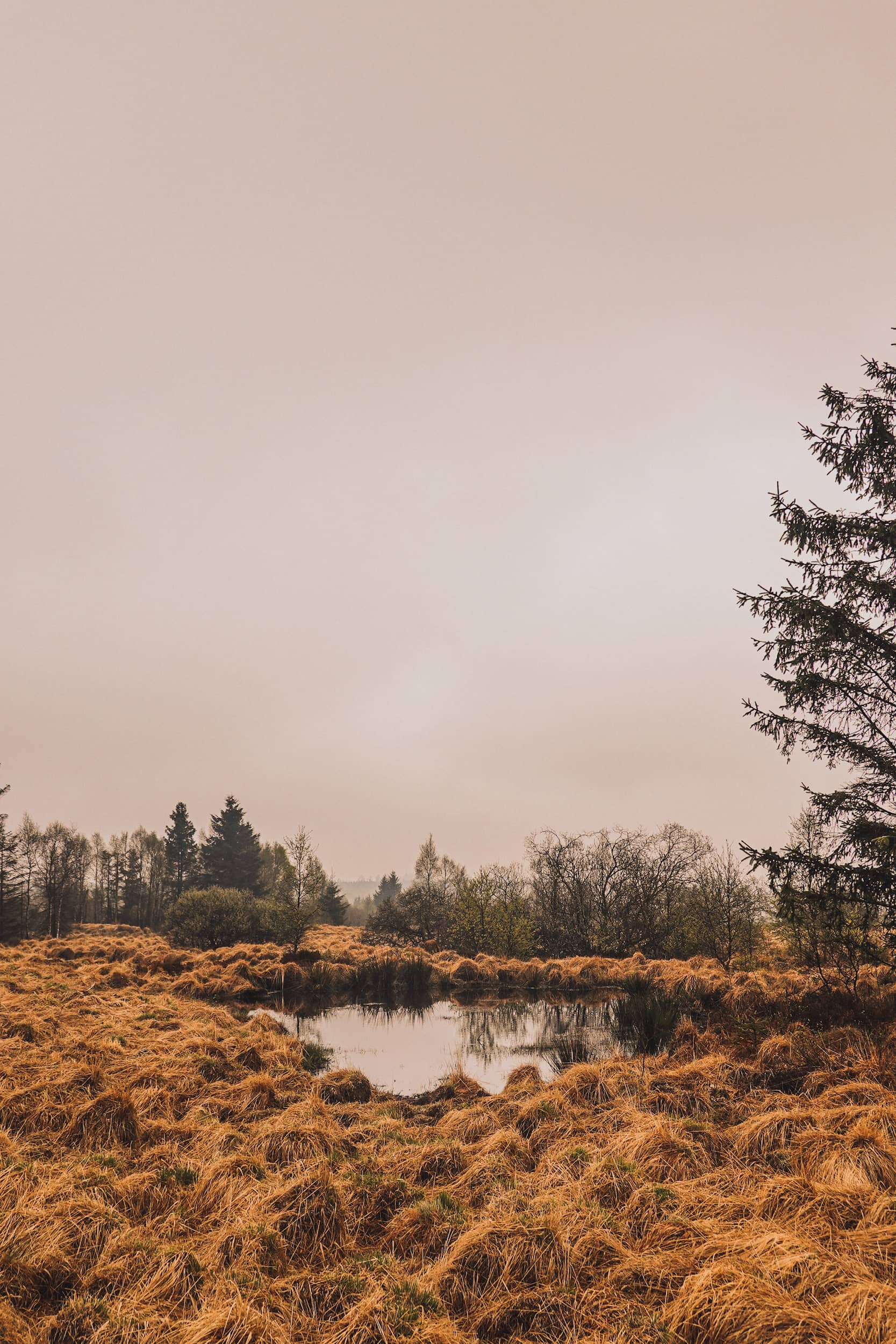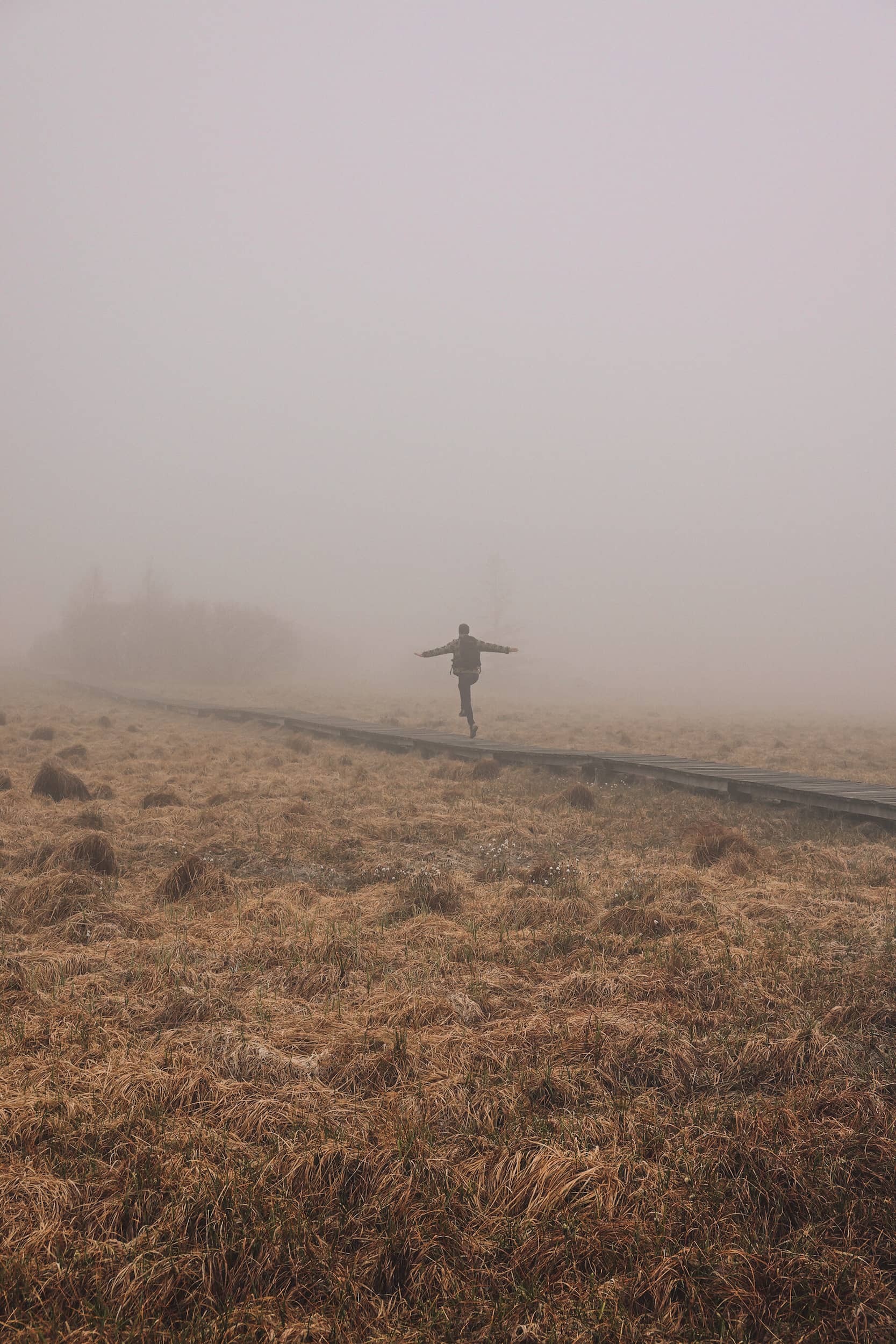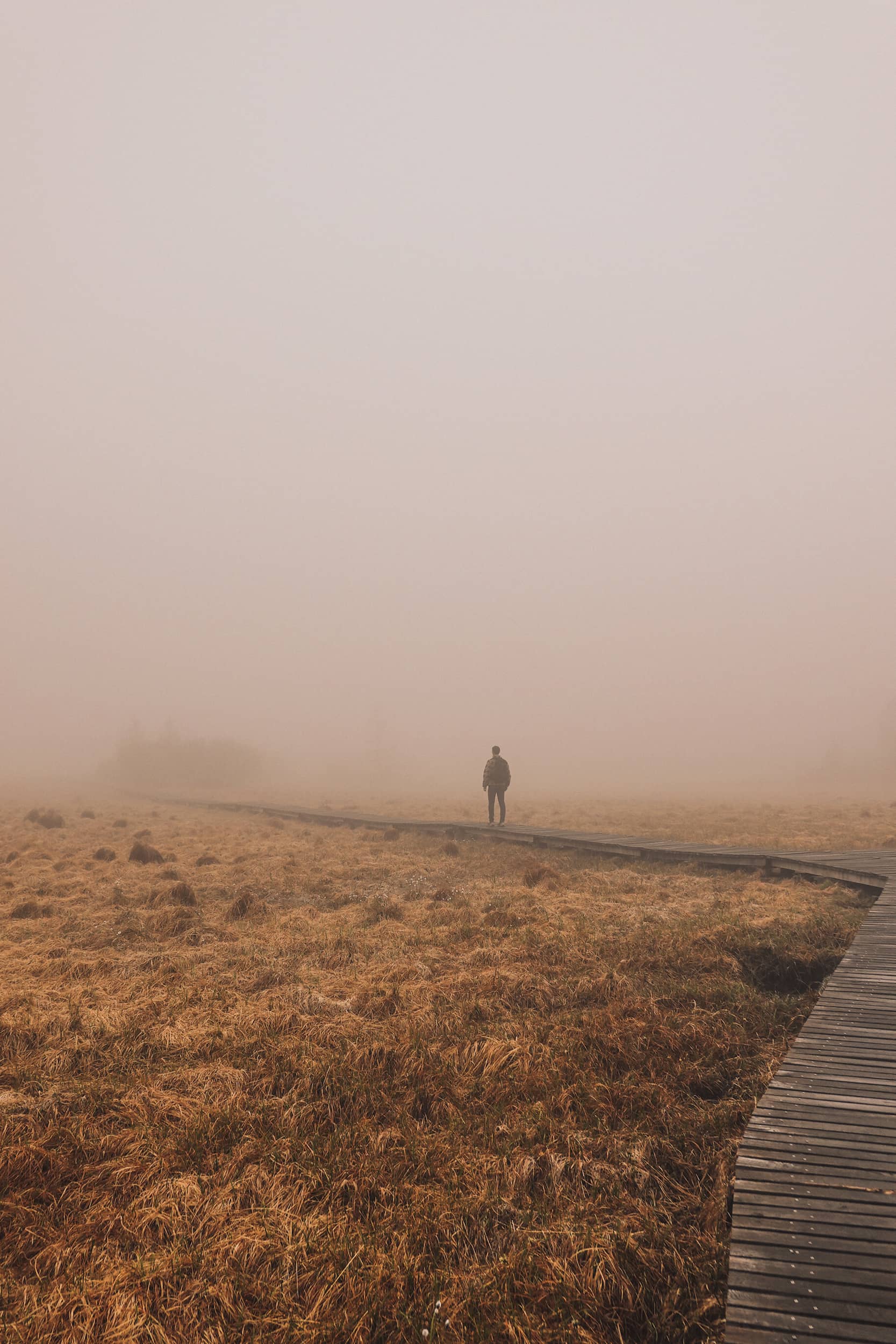 On the way we came across a weather station. Did you know that the plateau of the Hautes-Fagnes is covered in mist for almost half the year? With 170 days of rain per year, the Belgian summit is subject to a harsh and particularly humid climate. We obviously had to go there on a foggy day. This gave a special and mystical atmosphere to this duckboard ride in Belgium.
Discover our other walks in Belgium !