If you like to combine a walk with unusual discoveries, you will certainly enjoy the Vlooybergtoren walk in Tielt-Winge, which starts at the site of a tower that looks like a work of art. The tower is in the shape of a staircase! It is possible to climb to the top of this tower. From here, you will reach a "balcony" from which you can enjoy a 360 degree view of the village and the surrounding fields.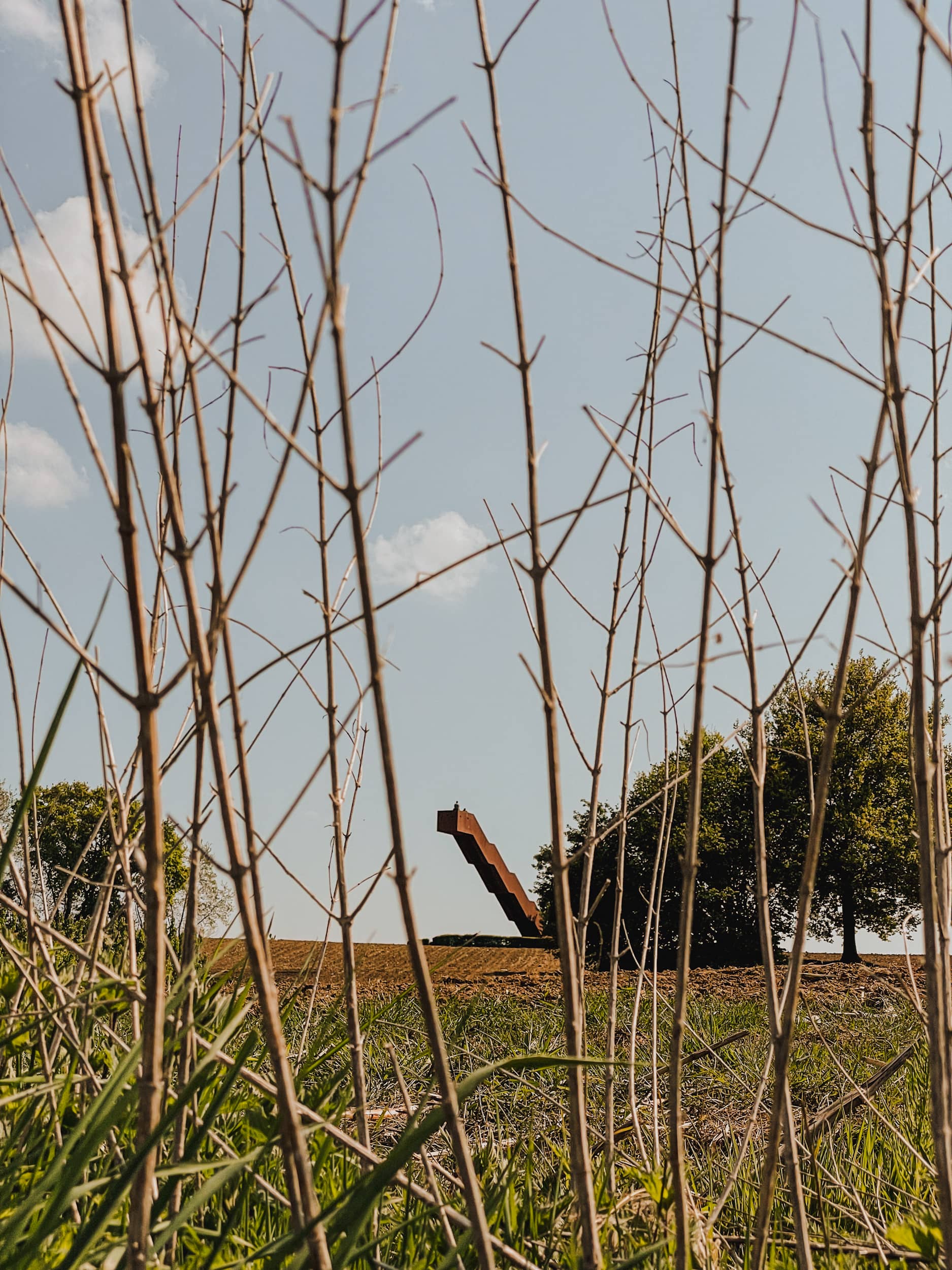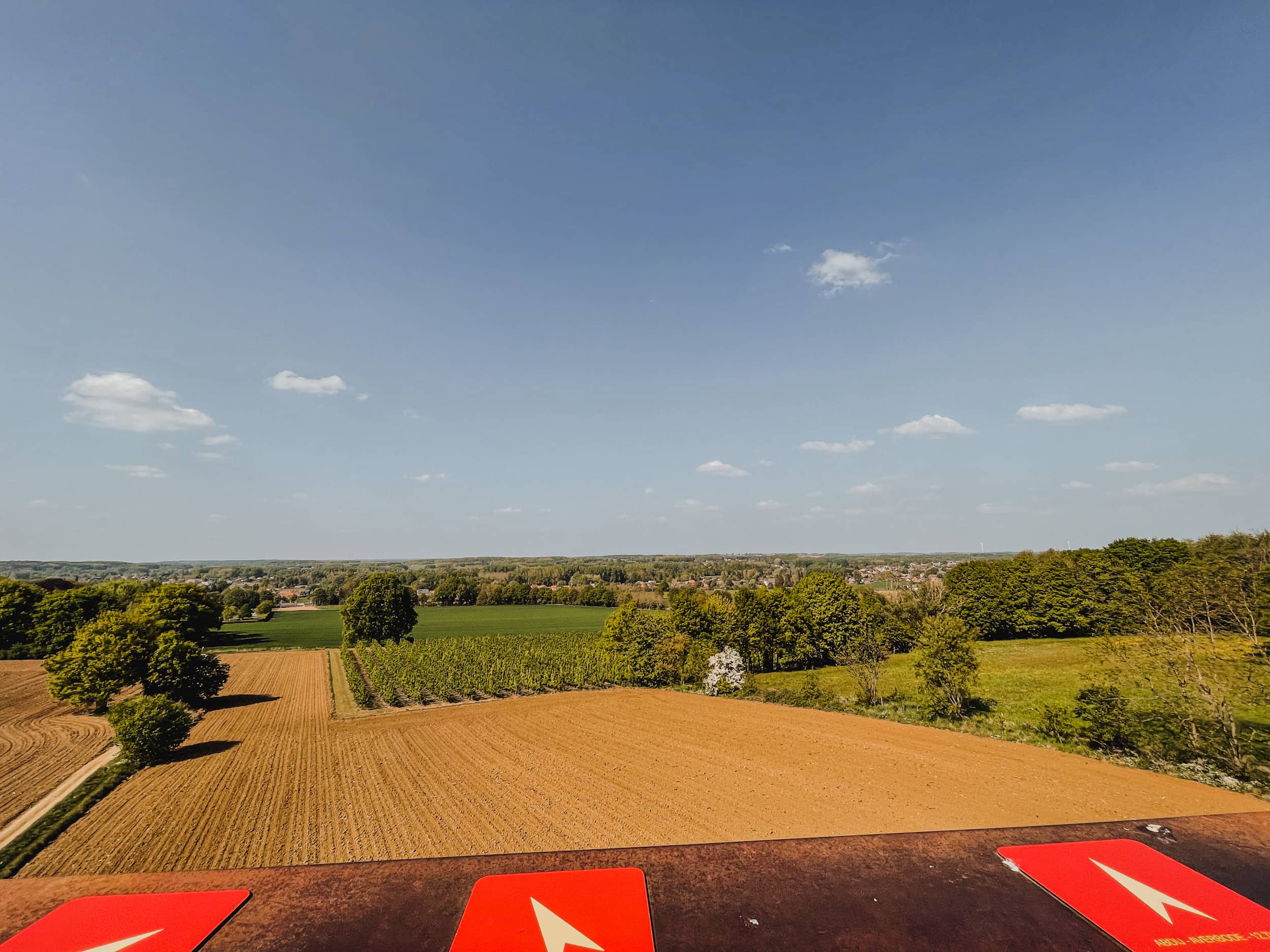 Tielt-Winge is a small village in Flemish Brabant in Belgium, next to Leuven. We took advantage of our little jaunt through the town to make a fork in the road towards the Vlooyberg staircase with a country walk in the process!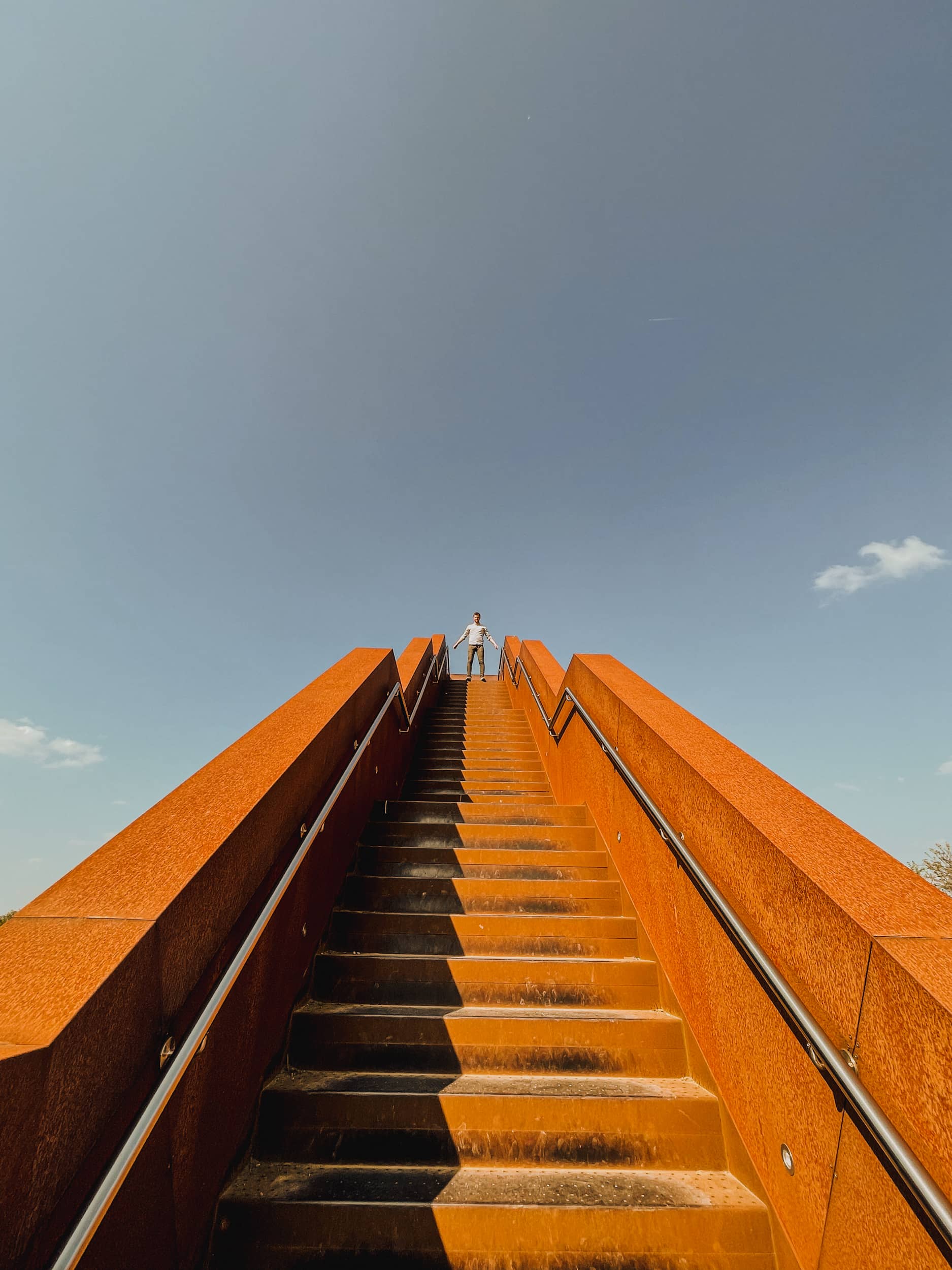 The walk starts at the foot of the tower, where there is a small car park for your car. The car park is at this address: Huize Hageland, Oudepastoriestraat 22 in 3390 Tielt-Winge
You can either take a short walk of 2km around the surrounding fields or opt for a slightly longer walk of 6.4km following the signposts 206-204-203-202-201-244-24-25-26 and returning to the signpost 206. You will then cross fields, woods and small villages. In both cases, the Vlooybergtoren to Tielt-Winge walk is easy and can be done with children and even with a pushchair. Dogs are allowed as long as they are kept on a lead. We took our English cocker spaniel with us. 🙂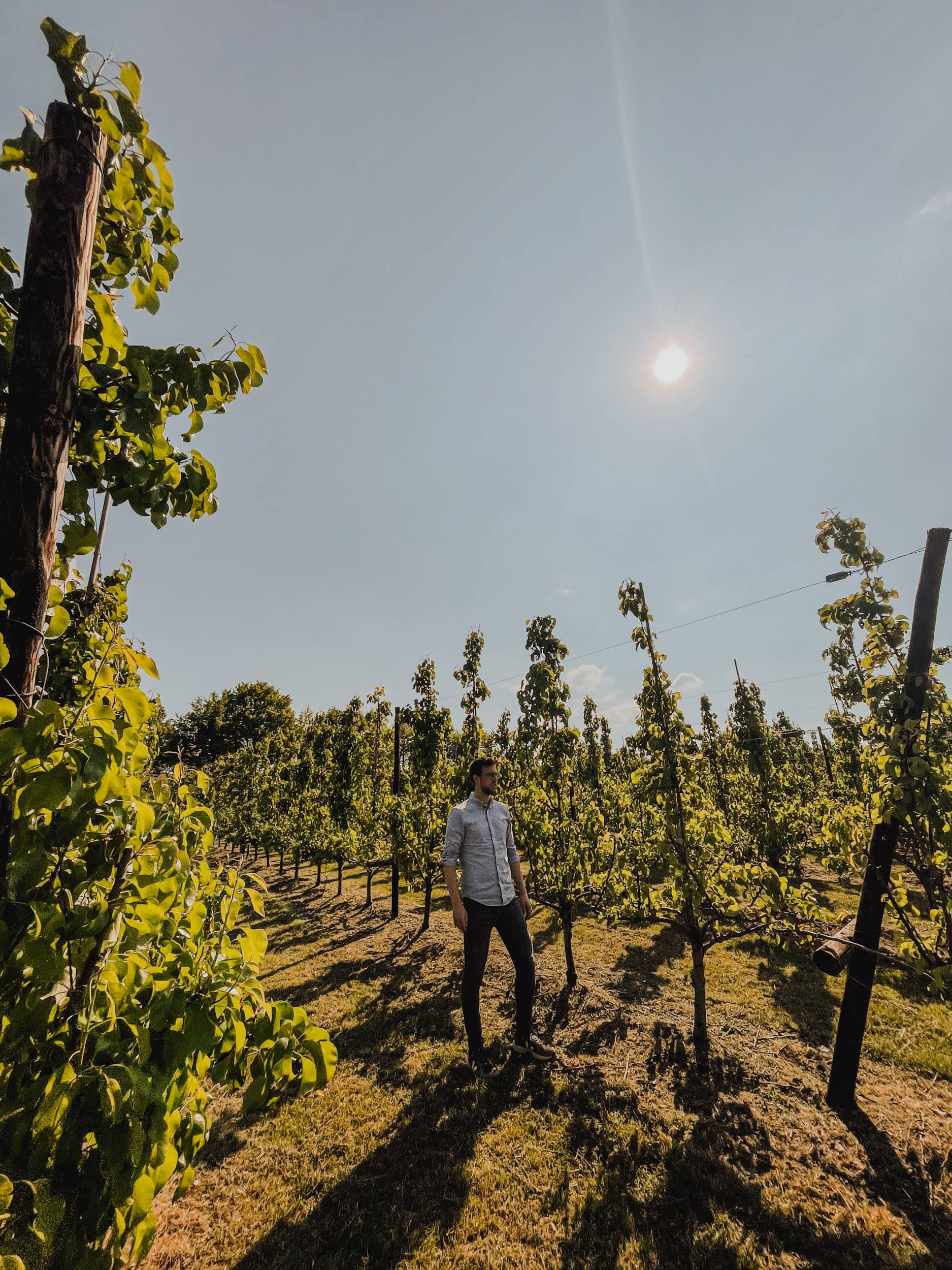 20 metres long and weighing 13 tonnes, the Vlooybergtoren is made of steel and climbs to just over 11 metres above the ground and contains no less than 55 steps. With its tiny concrete base, you'd think it would defy the laws of gravity, and yet its foundations are anchored 35 metres into the ground!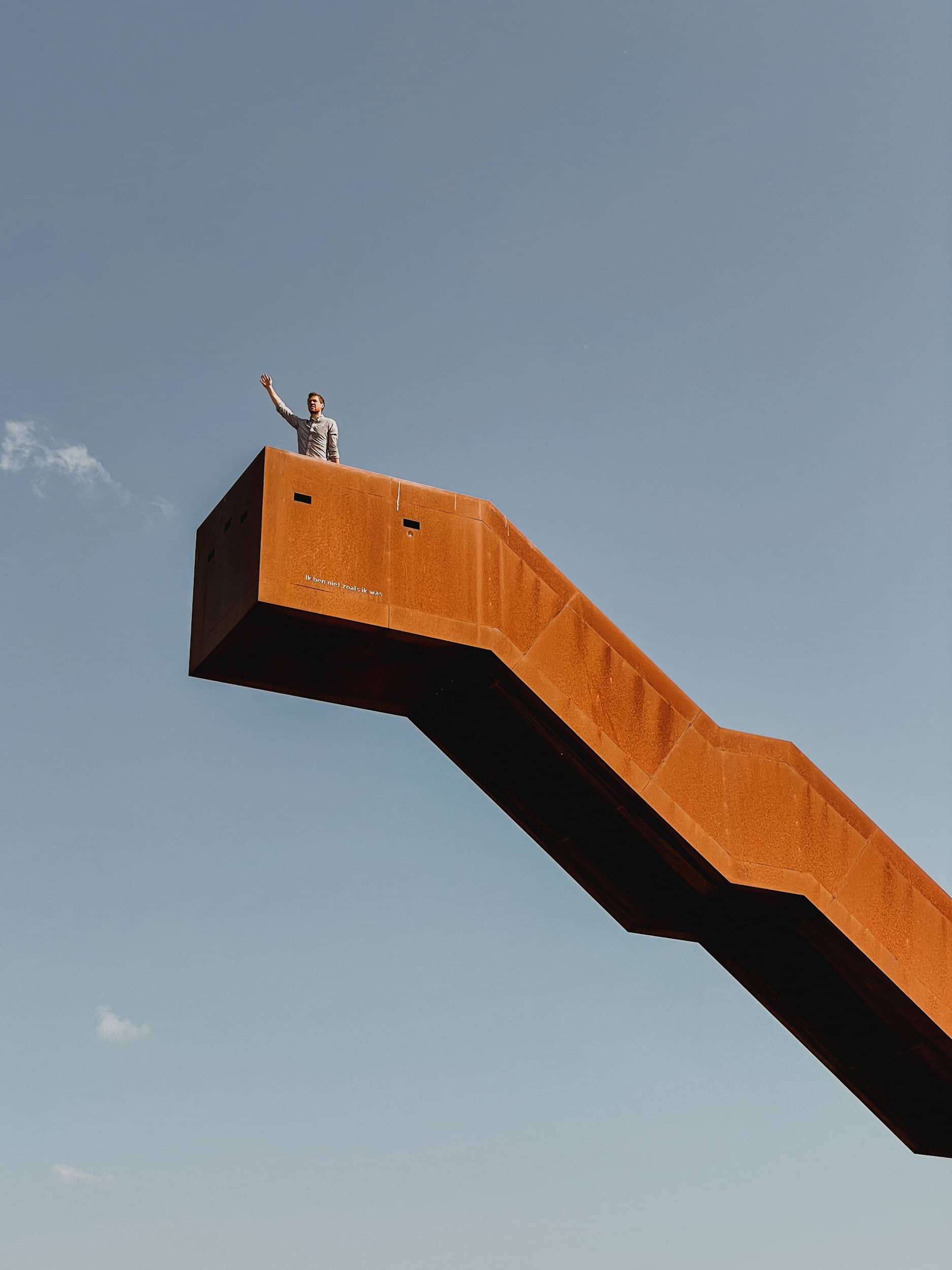 As a true work of art, this staircase won a steel construction competition in 2014… We interpret it as a "stairway to heaven" while others interpret it as a Magritte-like tour de force: "This is not a stairway", we can't say the opposite, it leads to nothing… 😀